A couple of weeks ago I found the webcomic
xkcd
. Yes, so I´m a couple of years behind the times. Deal with it.
This comic speaks to my not-so-hidden-inner-nerd. The scientist in me loves the geek of it. The romantic in me just wants to find the author and give him a big cuddle, going "Awwwwwww" and patting his head. Geek guys are romantic in a cute, nerdy and highly innocent way other guys aren´t. Trust me, if you´ve never gotten any sweet, sweet geek-lovin´ now´s the time to get out there. Put on that Seven-of-Nine outfit and watch them fall at your feet.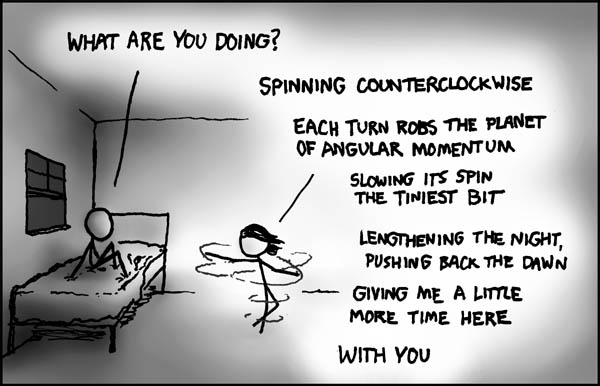 The US certainly rules in geekdom, with the number of sci-fi, gaming and comic conventions around these days. A part of me is glad I never got sucked into it - squishing myself into Seven-of-Nine´s costume is not a visual even I want to work with here - and yet another part of me is jealous I was never able to fully explore my nerdiness. That I never found an environment where I could allow my inner geek free rein. Let loose at one of these conventions I´m sure I´d be geek-gasming all over the place.
"Oh My God! Wil Wheaton! I had
such a crush on you
! Oh! Oh! Oooh!.... errrr, sorry about that."
"Ummm, that´s ok. Happens all the time here."
"No, I´m... oops, there I go again."
"Great. Anyone have a towelette?"